Friday
Registration 2pm - 8pm

Vendors 2pm - 8 pm

Hospitality 2pm - 10pm

Evening Social 5pm - 7pm
Saturday
Registration 8am - 4pm

Hospitality Room 8am - 4pm

Indoor Vending 9am - 6pm

Outside Parts Swap 8am - 6pm

Model Car Display 8am - 4pm

Jimkahna 9am - 11am

Rallye 1pm - 4pm

Dinner Social Hour 6pm - 7pm

Dinner Buffet 7pm - 8:30pm

Valve cover Racing 9pm - 11pm
Sunday
Registration 8am - 9am

Hospitality Room 8am - 10am

Outside Vending 8am - 11am

Inside Vendors 9am - 11am

People's Choice Show (set-up)8am

People's Choice Judging 9am - 11am

Awards and Door Prizes 12pm - 2pm
Deadlines
Hotel discount NLT April 22, 2005
Dinner Banquet NLT May 13, 2005
Pre registration NLT May 13, 2005
T-Shirt Orders NLT May 13, 2005

Tidewater Corvair Club is proud to host the Virginia Vair Fair in 2005.

In the past we have hosted this popular show at the historic Ft Monroe, The Virginia Beach oceanfront, and at Williamsburg.

In this early planning stage we are currently scouting sites. Our first choice would be Ft Monroe, however the hotel has been closed and the base itself has restricted access since 9-11. Not to mention the airstrip that still has debris from hurricane Isabelle. Next choice was the beach. Wish us luck as parking is a pure premium there.

AT this time, We at Tidewater would like to thank the Roanoke Vally Corvair Club for a super show in Lynchburg this year.

Please stop by frequently to see how we are progressing.

update 07-12-04: We have a hotel! Our search committee has located a class act hotel that will accommodate all our needs. And boy are we needy! And picky too!




And here's the good news about the hotel. The price! Negotiated down from the web price of $95.20 we blocked off 100 rooms at a special price of $75.00! In the Tidewater area at a facility of this caliber, this price is unheard of. Now the not so good news. It is not exactly at the oceanfront. It is right beside one of the areas largest malls and within minutes of the ocean, so there will be less fighting traffic and parking issues. A WELL DONE to Scott, Helen and the rest of the Hotel search team.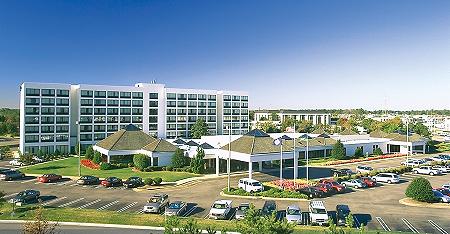 check out the hotel specifics at http://www.chesapeakeva.holiday-inn.com/

Oh, Yeah, The dates! - Plan on visiting Virginia Beach on Friday May 20, Saturday May 21, and Sunday May 22, 2005.
update 12-12-04: - Another site visit. Talked and walked. The hotel is fab! The restaurant is in the process of being refurbed and will be open in time for the show in May. The conference rooms are large enough to hold Clark's Corvair Parts and can expand for others if needed. So give us a call or call the hotel or both. The parking lot is typical, spread out in sections, but the part we designated is easy to control access. Vending will be a little tight, but we can expand as needed and have contingency plans, so don't let that stop you. The city has ordiance about sleeping in your vehicles or motor coaches in the hotel parking lot. We are working on a site very close and will have something firmed up soon. If you are planning on bringing a motor coach and would like to stay very close to the show give us a call or email and tell us the size. It will be very helpful! Let's see... What else. Reistration forms are availible for downloading on this page. CORSA has been notified and the show will be in the February Communique and should be published on their website calendar very soon. A big meeting is scheduled in January.

Well, its a new year and we've got to start kicking this thing in gear. We need to increase our door prize collection efforts, and get in the "zone" for getting everything done to perfection. Not to worry, if you have ever been to a TCC Vair Fair, you were not dissappointed. If this will be your first,WELCOME!
A question that came up when someone saw our registration form and I'd like a chance to shed some light.

Q: What is a Jimkahana ?
A: Well, its a Corvair game of sorts. Our Man "Jim Weber" is handling this and seeing how its his first time organizing a fun event at a Corvair show, well, he needs a little notoriety. So, we named the event after him. It will more than likely be simular to a Gymkahana, or a Funkahana or maybe even like a familiar event like the Corvair Games. We will see. He is for sure working on this event to maximize fun for all who enter! Stay tuned...

Update Jan 22, 2005 Thanks to the Smith's for a dry place to park our cold wet bodies while we get together a few more plans for the Vair Fair.
Well, to start off, we massaged the schedule a little more and if you noticed, we moved the Valve Cover Racing to after the dinner on Saturday. As someone put it, "its cheaper and better entertainment than a band." Seriously...we thought that there would be a bit more participation if we had it on Saturday. It gives everybody a chance to get here. We passed out some solicitation packages for the club to beat out some door prizes. We hope to be drawing those all the time the Hospitality Room is open, so take a break, stop by and check your stubs! Speaking of the Hospitality Room, Y'all be prepared, There will be some serious hospitalities served there all weekend. The hotel has put a bit of a crimp on what we can and can't do, but we will do what we can for sure. (Maybe they heard about Ft Monroe?) We are going to send out invitations to the clubs around us, registration forms, maps, etc, so be on the look out for them. Email me if you want one directly, they should be ready to go out first week of Feb. We ironed a couple other minor details out but these are the main ones. Got a question, give me a call. Thanks... and...
Stay Tuned...